Biography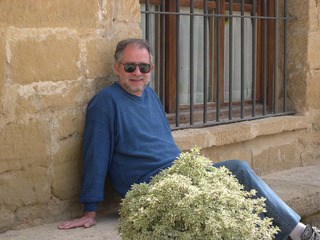 Neal Hirschfeld is an author, screenwriter and prize-winning journalist.

He is the co-author of "Detective," the ground-breaking autobiography of Kathy Burke, who was the most highly decorated woman detective in the history of the New York Police Department. Published by Lisa Drew Books/Scribner/Simon & Schuster in September of 2006, "Detective" has been compared to a "female Serpico."

Hirschfeld previously authored "Homicide Cop (Berkley Books), which profiled Detective Carolann Natale, one of the first women detectives in the New York Police Department assigned to homicide investigations.

He has written screenplays under contract to Warner Brothers, Tri-Star Films, HBO Showcase and Universal Television.

And he has authored major articles for Smithsonian Magazine, Reader's Digest, O: The Oprah Winfrey Magazine, TV Guide, Good Housekeeping, Family Circle, McCall's, Redbook, New York Magazine, The New York Observer, The New York Times, The New York Daily News and Newsday.

An editor and reporter for 17 years at the New York Daily News, Hirschfeld won numerous awards for his journalism. He also has taught journalism as an adjunct professor at Columbia University's Graduate School of Journalism and New York University.

Hirschfeld graduated from New York University and Northwestern University's Graduate School of Journalism.

Hirschfeld and his wife, Janet Parker, a graphic designer and art director, live in Portland, Oregon, with their wily and willful (but incredibly lovable) soft-coated wheaten terrier, Frankie.