Detective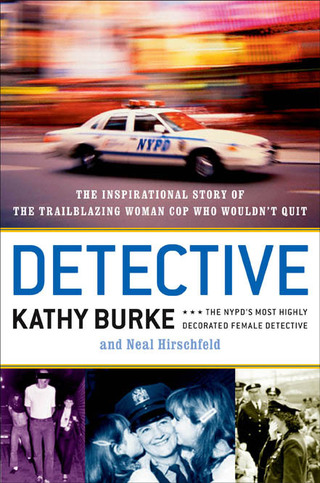 Detective: The Inspirational Story of the Trailblazing Woman Cop Who Wouldn't Quit

A Lisa Drew Book/Scribner/Simon & Schuster (September 2006)

A cop's story, a woman's story, a survivor's story—Detective is the compelling "as-told-to" autobiography from the most highly decorated female detective in the history of the New York City Police Department.

Over the course of her twenty-three year career, Kathy Burke rose to the rank of detective first grade, the very highest in the detective bureau. She also received New York City's highest commendation for heroism, the Medal of Honor. However, her journey to the top wasn't an easy one.

From her beginnings as an undercover cop making drug buys on New York's most dangerous streets to posing as Mrs. Patz to capture extortionists in the Etan Patz case to investigating the Mafia, Burke worked in some of the NYPD's most elite units on its most high-profile cases. But her successful career was also marked by intense controversy stemming from a landmark federal lawsuit that Burke filed against the police department for sexual discrimination, her own direct and confrontational personality, and a tragic shooting that left Burke gravely wounded and her male partner dead.

Told in Burke's frank and candid voice, this revealing story of the NYPD is brimming with hair-raising adventure, heroism, and provocative behind-the-scenes details. But it's also a personal story of inspiration from a pioneering woman who survived hostility from the male establishment, years of recrimination, and even a treacherous battle with cancer.

"Detective" is a groundbreaking book.